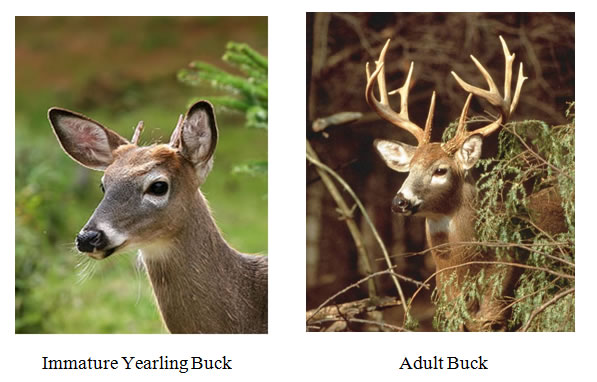 We all would choose to harvest the adult buck on the right but in New York that is nearly impossible because 7 out of 10 male deer are harvested at 1.5 years old or younger under DEC "management".  A very small percentage of bucks survive to reach older, mature age classes.
Join this group, follow this blog, take the recommended actions and together we the sportsmen of New York will revolutionize deer hunting.
We want to hear from our members send or email comments, pictures, newspaper or magazines articles and DEC documents to us Info@NYSWMC.com or Click Here for mailing address.  Our members are the eyes and ears of this organization.